The Florida Association for Behavior Analysis Awards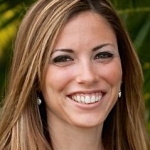 Catalina Rey
Ms. Ray is a second-year doctoral student in the Behavior Analysis program at Florida Institute of Technology.
Second order schedules of token reinforcement under fixed-ratio and variable-ratio exchange schedules have been investigated with nonhuman organisms (Webbe & Malagodi, 1978; Foster, Hackenberg, & Vaidya, 2001), but despite the widespread use of token systems with children with disabilities, research evaluating the effects that token exchange schedules have on human performance has yet to be published. The purpose of this study is to extend the basic literature on token economies by comparing the performance of four children with autism under fixed-ratio and variable-ratio token exchange schedules using a multi-element design within a parametric analysis (full abstract).
2007 Award Winner: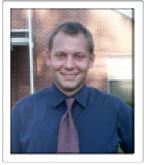 Griffin Rooker
Mr. Rooker used his scholarship funds to conduct a study that looks at assessing and treating problem behavior occasioned by dental procedures. The treatment will be video modeling.
2006 Award Winner: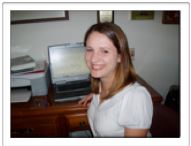 Jeanne Donaldson
Ms. Donaldson used her scholarship funds to conduct a study on increasing physical activity with overweight and obese adults. The scholarship allowed her to purchase five heart rate monitors that recorded calorie expenditure. These monitors allowed Ms. Donaldson to use calorie expenditure as a dependent measure for physical activity.